DOWNLOAD (in .pdf form)
DIPLOMAS
Diplomas for La 23ème Charly Gaul (2012 edition) can now be downloaded on our internet-site. To have yours, you can enter your result in the corresponding form of your category and then klick "DOWNLOAD". The diploma should then open as .pdf document.
A (150 km)
My result:

B (90 km)
My result:
You need Adobe Acrobat Reader to open these files. If you don't have this program, you can download it here for free.
If you don't know your exact result, you can scroll down the result lists for category A (150 km) (here) or catgory B (90 km) (here), then klick on your place, your race number, your name or the small cross at the end of a line to download your diploma. If you want to have a hard copy on paper sent to you py mail, please inform us about it and we will forward it to you. See bottom of the page for our adress.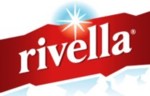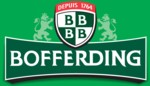 Note: "This site contains links to other pages, on which content and presentation we don't have any influence. These refences are indicated merely for your information and and we can't be made reliable for any of the content of any of the places our links may take you to."
Contact: ACC Contern - c/o M. Eugène Stirn - 19, rue Jules Fischer - L-1522 Luxembourg - Tél: (+352) 49 27 11 - Fax: (+352) 29 77 72 - eugstirn@pt.lu